3 Smart Home Gadgets for the Tech Lover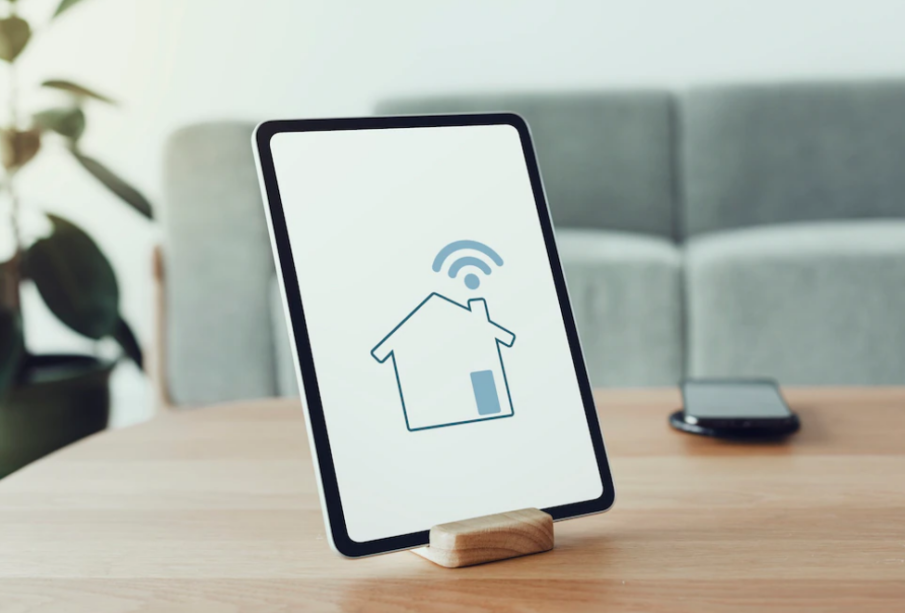 It is probably a tech lover's dream to have a home with all the cool technology like motion sensor lights, automatic doors and curtains, all that stuff that you basically see in the movies. And who's to say that isn't something that's attainable by the average American? You probably have heard a lot, or at least something of Smart Homes because in recent years more and more smart home devices have hit the markets. Several Americans are swapping out their ordinary devices with their smart counterparts. 
Why is that so? Well, a tech lover may just have their obsession with such gadgets, for reasons known to them but really smart home gadgets are likely to get just about anybody excited over installing them in their homes. These devices feature their own mobile applications that allow users to control and access their device settings from practically wherever they are, and the voice-enabled control factor just makes it even better! Some of these devices are also great for energy conservation purposes, as well as home security alternatives. You'll understand better once you have a read. 
Google Nest Wi-Fi Router and Point
The internet is quite literally the crux of everything in our daily lives. That includes everything from paying bills, shopping, taking calls, sending texts, streaming videos online, gaming, university work as well as office work. Let's not forget smart devices! What is there that doesn't require an internet connectivity? And we all know how there can be several issues pertaining to internet connectivity – lagging, buffering issues, corners in our homes where we don't get Wi-Fi signals, too much traffic on the network because of multiple devices in use – you know the drill. 
The Nest Wi-Fi Router coupled with the Nest Wi-Fi point would be the perfect combination of devices to install in any home, and not just for the tech geeks. When paired together, the two devices can provide seamless coverage over an area of around 3800 square feet, and connect up to 200 devices simultaneously. Could your regular router ever do that? Don't think so. 
But that's not even it. Unlike regular routers, the Nest Wi-Fi Router settings can be accessed through the Google Home app, which also has other features – a particularly interesting one being parental control. Users can restrict certain devices from the network altogether, or certain content on certain devices. It also regularly updates itself in order to protect your network from any sort of malware or viruses. 
The Nest Wi-Fi Point on the other hand serves as an extender of Wi-Fi signals, doubling as a smart speaker built-in with the Google Assistant. So it serves all the purposes of a regular smart speaker; taking down reminders, connecting and enabling voice control over other smart devices in your home, setting schedules, etc. 
August Wi-Fi Smart Lock 
Smart locks like the August Smart Lock provide a tamperproof and keyless means of unlocking and locking your doors. Use the August app on your smartphones or connect it with any of the compatible voice assistants (Siri, Alexa or the Google Assistant) and lock/unlock your door practically from wherever you're standing – even if that means you're away from home. 
The app also lets you generate temporary passcodes for your guests, and friends and family so that you won't have to each time. These passcodes can obviously be revoked as well when no longer needed. The Activity Feed on the app lets you track the workings of your August Smart Lock – when the door was accessed and when was it last locked. It even sends an alert if you've left the door unlocked. 
Honeywell Home T9 Smart Thermostat
A brilliant and a pretty cool device to install in your home, but also every bit as useful considering they cut down on the bills alongside reducing energy wastage that occurs on a daily basis. Smart Thermostats are definitely something you would want to replace your regular thermostat with. The Honeywell Home T9 is a great contender when it comes down to smart thermostats, that too an affordable one. 
Imagine waiting at the last red light on the way home and you can pick up your phone and turn on the air conditioning so that when you walk in you won't be sweating, waiting for thirty-minutes so the room can cool down. Cool right? It's basically saving all that extra money you would've spent on a hefty bill otherwise. So how is the T9 better than a regular thermostat? Well according to tech lovers, here are some features that are bound to answer that question.  
The T9 Smart Thermostat is accessible through the Honeywell Home app, which makes the device accessible from wherever you are, whether its work, the mall, or while you're in another state. It can also enable voice control with voice assistants like Alexa, Siri and the Google Assistant. Cool right? That's not all though. The T9 is known to pick up on preferred temperature settings and adjust itself automatically while you won't have to do a thing! It keeps your home environment cozy at all times. And with the help of installing additional smart sensors in different rooms of the household, you can adjust the temperature settings of the thermostat for every individual room. 
We're sure that after reading about the above 3 smart gadgets, you would probably now understand why tech lovers love this kind of stuff. Who wouldn't? It makes life super convenient and well, the technology itself that comes with such gadgets is quite amazing. You can find these smart home gadgets, and more, at the best rates here at www.firstenergyhome.com.