Advantages of Installing Smart Air Conditioning System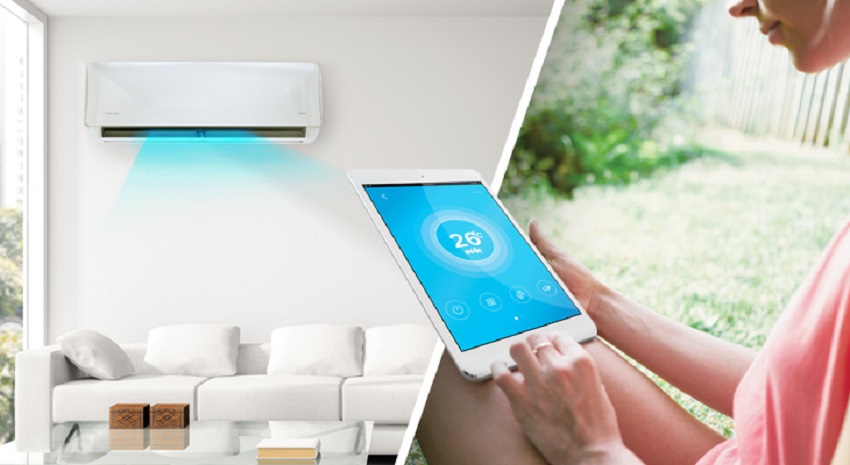 Having an air conditioning system operated by an application and connected to WIFI is cool, right? Smart ACs can be successfully regulated by a smartphone or tablet, making your life quite convenient. You can manage the correct temperature and turn the AC off and on from anywhere you wish. But they are again pricier than traditional ACs, and going beyond the budget is not something everyone can do.
The following write-up specifies the pros and cons of a smart AC. Please check them out right now.
Advantages
According to the professionals carrying out air conditioning repair, smart ACs make it quite convenient for you to control your house's temperature from anywhere, with just a click on the smartphone or tablet. Such air conditioners automatically restore the settings after the restart, so you do not have to do these manually. Smart ACs adjusts temperatures as per the climate and sleep patterns.
You can connect the smart AC to other smart home appliances. With this system, you can turn off and on the lights, lower the blinds, and maintain a satisfactory ambience. Virtual AI assistants such as Siri, Alexa, and Google help run smart home appliances. You can control the AC using voice commands connected to these assistants too.
The app helps you track the use of your smart air conditioning system. You can predict when your AC will need cleaning or/and maintenance. The predictions are made depending on the AC's usage, and the app will send out reminders and notifications whenever there is a need for the AC to be tuned up. Now isn't that absolutely great?
ACS produce a carbon footprint while running and are dangerous to the environment. Although smart air conditioners release carbon dioxide, they have a negligible carbon footprint than conventional ACs. You will be able to program Smart ACs only when required—using a smart AC as a thermostat saves enough carbon emissions.
Cons
A well-known electrician said that since smart ACs are relatively new, they are a tad expensive. The price of the AC is based on the type – window mounted, wall-mounted, portable, etc. The size of the AC also decides the price.
Installing a smart air conditioner is a challenging endeavour. The difficulty level depends on the kind of system you select. Smart ACs does take up a lot of your home's valuable space.
Even after taking into account the pros and cons of a smart new air conditioning system
; it is still a better choice than the traditional systems available in the market right now.
Thanks to the wide range of unique features and the additional modes, smart AC makes your life incredibly comfortable, along with saving substantial amounts of energy and not inflicting damages to the environment. Please – https://climatecontrolexperts.com/air-conditioning/ to know more and get your air conditioning unit installed by the experts.