Moving Overseas: Short and Long Term Solutions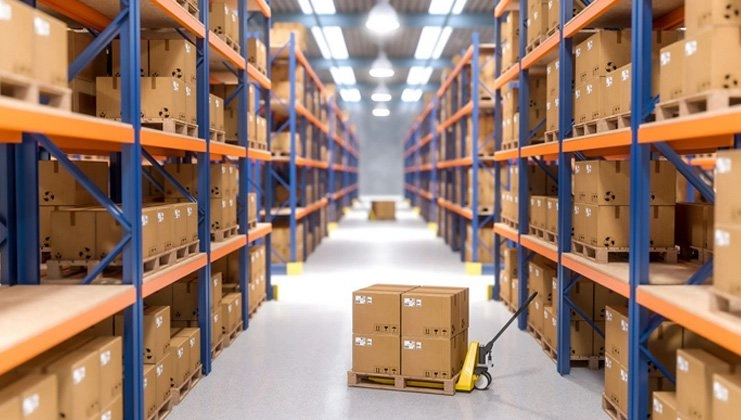 When someone moves overseas it can be for a variety of reasons – work, study, and family are just a few of the motivators for this life change. The primary thing that people need to consider with this though is whether you are moving for a long-term or a short-term period.
This is because your moving process changes a lot depending on how long you are going for. Short term and long term stays require a different visa, accommodation, and storage situation. 
Below is a guide that walks through the different long-term and short-term solutions for your moving process. 
Storage and Shipping 
Short-Term Solution
If you are moving to a new country in the short term then you will have to consider what you are going to do with your belongings. Moving them overseas can be an expensive and lengthy process that might not suit a six month stint in a new country. 
If your belongings stay in your home country then you will need to evaluate your storage options. Not many people have the capabilities to store your items in their own home, even your parents. However, selling all of your belongings is a pain if you are planning on returning in short order. 
Storage units are likely to be your best bet, especially for large items like beds, couches, and bookcases. Your storage unit should have good reviews and be clean and secure. 
If you have a couple of things that you would like to move with you to your new home then opting for air-freight is a great option. It is a fast and easy way to move your belongings but is mostly suitable for smaller items as it can be costly. 
Long-Term Solution
On the other hand, if you are moving to a new country long-term, then you don't want to be worried about items left at home. Ideally you will want to make sure you are moving all of your items with you, and selling or donating things you don't want.
When researching your overseas removalists you will find that international shipping offers a few distinct options; Full Container Load (FCL), Groupage, and Less Than A Container Load (LCL). Depending on how much you are moving, these will be your best and most accessible options. 
A FCL will fit the contents of approximately a three bedroom house, but if you are only moving a couple of rooms or some more sporadic belongings, Groupage would be best. This is when you share a container load with other people's stuff – this is the most cost efficient way to move your belongings overseas. 
Some countries do not offer Groupage, and LCL is the only option. This means you will have to pay for the entire container even if you do not fill it. This is the priciest option.
Housing and Accommodation
Short-Term Solution
Finding short term accommodation in a new country can sometimes be difficult. Most places will offer 12 month leases, so getting a shorter lease can be more expensive and fewer and farther in between. The best solution to this is to find a property manager who can help you source something suitable. 
For your own accommodation back home, it depends on whether you own your home or whether you are renting as to what your solution will be. If you own your home, you can either leave it vacant, but you will be left with mortgage prices plus the cost of your rent in your new home. The best option would be to rent it out with a short term lease. 
If you are renting it would make the most sense to move out and just store your items temporarily and upon your return find a new home. 
Long-Term Solution
Long-term solutions to housing when moving overseas are a little more complicated. Finding long-term housing in your new home is a decision that shouldn't be rushed. If you are wanting to buy then it is worth renting in the area first so you can explore neighbourhoods and make sure you like where you live. 
For your current home, you can decide whether you would like to rent it out long-term or if you want to sell. Selling would give you the funds to start your new life in a new country, but renting the home out does give you a reliable fall back option. 
Work
Short-Term Solution
If you are moving overseas for a short period you will need to source an appropriate work option. There are a couple ways where you can get short term work in foriegn countries. You can do a contract job on a casual basis, or you could work in hospitality and retail. Another great option is to find a job where you can work from home or do it from anywhere. This allows you to set your own schedule and maintain an income. 
It is important to consider whether or not you can speak the language when looking for work. A customer service job will not suit you if you are not fluent in the local language. In this case it is best to find a job where you don't have to interact with people or one that you can do remotely. 
Long-Term Solution
The best option for a long term move is to find a job that is more stable and secure. It is also good to find a job that has lots of room for growth and progression. A lot of jobs hire from an international pool so it is worthwhile looking into this before you move. 
If you do not speak the language then it would be a good idea to learn. As you will be living there long term iot could be hard to not know the language. 
Moving Overseas With a Solution
Moving overseas is a big process that people do for a variety of reasons. Overseas moving services will provide you with long and short term storage solutions. At the end of the day you have to plan for the move that you are taking and do what you need to do to make it successful.