The Need For Professional Ceiling Painting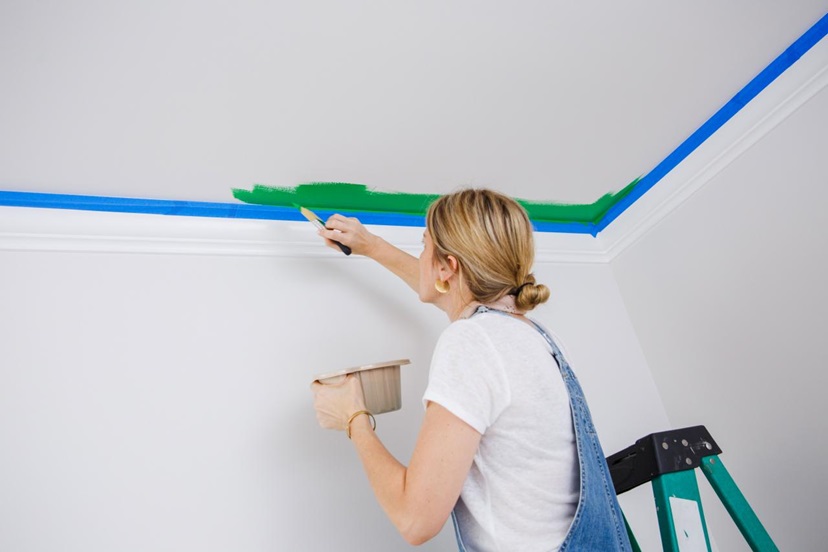 Professional ceiling painting is a valuable service to upgrade and add to the value of your home property. Whether adding simple tones, bright colour, or unique texture, this space can be utilized in several ways to amplify the beauty of your home space. With professional solutions, you can receive clean, high-quality treatment and won't be left with uneven patches. In addition, professionals can provide a high standard of craftsmanship that you can rely on repeatedly. Read on to find out more about these services.
Add Height Or Coziness
These spaces are usually painted white and sometimes have a texture applied for added depth. While there's nothing wrong with this look, there is a lot of potential when you add colour instead. Like using bright colours on walls with ceilings, it can add height, dimension, and balance to the room. Combining dark walls with a colourful roof will give the illusion of height and depth. A bold choice, to say the least, a dark surface can help add a sense of coziness into a room with a high volume. The right shade can also add warmth, helping make a spacious top feel closer yet still welcoming.
Fifth Feature Wall
Feature walls can help separate space in an open layout, pull together the décor, or add an eye-catching touch. These high-up spaces are just as perfect a choice for a feature wall as any regular wall. Kitchen spaces are trendy for these creative additions as they usually encompass lower room sizes and more beautifully set areas. You can choose an entirely new colour or a shade that draws on other fixtures or appliances. It'll help add that feature touch all around the room and make your space an eye-catching statement.
Save Strain And Stress
A fair amount of skill, time, and patience is needed to paint a space like this without causing shape or mess. Extra steps must be taken to protect against drips and thicker layers forming. This can also be very staining and intensive work, so you need reliable professionals to get it done right. They take away all that strain and stress by handling the job and site preparation on your behalf. You will get high standards of results delivered by experienced professionals with the best tools available. With all the right tools, experience, and right paint for the job, a professional will also finish the work in a few hours instead of days. 
Get Professional Design Tips 
Working with specialists is that you get decades of design and décor expertise from qualified experts. So if you're not sure which room should get a painted ceiling or what colour to choose, don't worry. Professionals have workers that are readily able to help you with a number of coating elements around various parts of the house. They'll ensure your home gets the right colour and a professional application. As a result, your home's value will go up, and if you are planning to sell, it will show potential buyers a genuine, unique wow factor.  
Professionals At Work
Experts know the quality and value of owning a home you love as a family-owned business. Their dedication to quality work, customer service, and attention to detail guarantee they are the right company. They'll work with you at every step of the way to ensure you get the perfect painting job. From residential to commercial services, specialists can take care of it all. 
Ceiling painting is a professional service that can enhance the value and aesthetic of your property. With insight and guidance into styles and colours, you can create a truly remarkable home space for your family to enjoy. Contact us today to find out more.