What To Know About A Davit Arm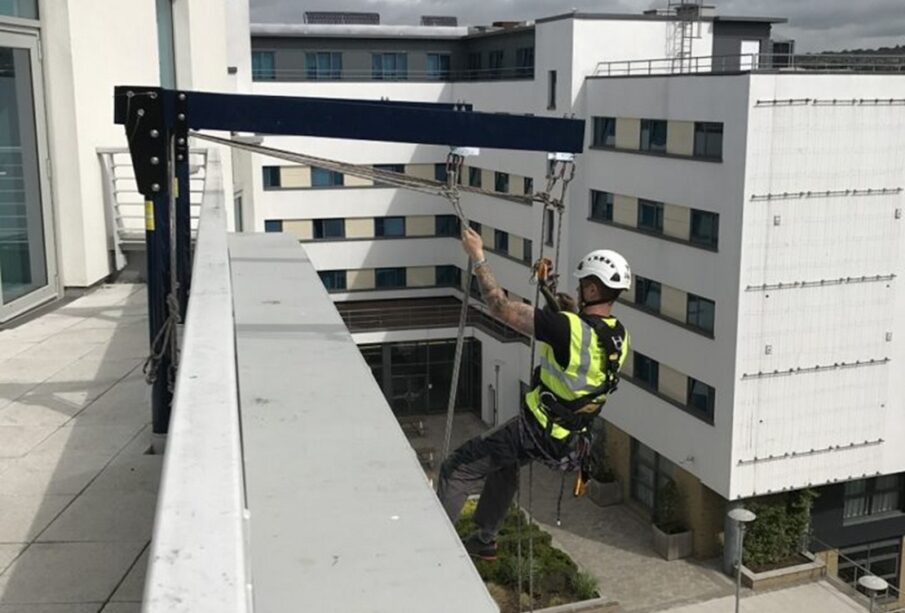 Davit arm systems are valuable assets that come in handy in various industries and contexts, made to suit several on-site needs. As far-reaching, sturdy extensions that support industrial functions, installed, semi-permanent and mobile options are all done to varying weights and load levels. When you use the right tools for the job, you can quickly and effectively complete tasks. Sometimes a mobile base is a far more practical option, whereas, at other times, a fixed base gives you added strength and reliability. As a design and system with balance and counterweights, this uses an extended rod to lift and maneuver heavy loads. From reach horizontally to vertical elongation, the model used will significantly depend on the weight of the load and the angle of the extraction. Some can lift better directly, whereas others work better with an angular motion. Read on to find out the uses for this system and why you might need them on site.
Mobile Base Structure
The main arm, or mast, alongside other supporting elements, is attached to a base and extends outwards to lengthen the rhea of the device. A broad and stable base is needed to support the load, so a tripod or four-post system is employed to extend the base and increase stability on the ground. With a broader pressure dispersion and a lower center of gravity, it is easier and less strenuous to pick up elements off the ground or below. However, sometimes this design in a tripod formation is not possible due to the location or ground stability of the space. A moveable, U-shaped base is far more preferable in these settings as it ensures that the mobile base still has the strength and rigidity to manage the loads. This device model is still sturdy while giving you a lot of flexibility regarding ground type and placement. With a suitable model, you can more effectively tackle projects and tasks within the construction or rescue services. A fixed base is used when there is no room for a completely mobile system or when the weight of the expected loads requires more anchoring and stability than a portable option can provide. As many of these machines are also modular to a degree, you can get the right attachments and base models to tend to your specific tasks, creating the most influential work process possible. Fixed bases for a system are available in various designs, including floor mounts, recessed floor mounts, and wall mounts.
Horizontal Uses 
Davit systems are suitable for dropping workers down into narrow spaces and securing horizontal access to an area. These versatile machines allow you to work in hard-to-reach spaces and ensure ease of access for your workers. Whether lifting loads, extending safety lines, or conducting rescue operations, this is a stable, reliable system that can save time, money, and lives. Common uses for these machines include jobs like manhole and sewer maintenance, allowing for a stable anchor and funnel point for the safety lines to be linked. The ability to situate right above the hole creates far less chance for mishap or entanglement. If a horizontal evacuation is necessary, swiveling masts with removable clamps attached are well suited for flatwork or rescue operations that can occur in several situations. There are also masts for rent that you connect to an anchor point in the ceiling or in the confined space itself. They are also suitable for employees who have to work horizontally.
A davit arm is a much-needed machine in several situations and comes to be taken out on rental from our professional team. Using professional solutions, you can tend to your work more effectively and ensure you have the right tools and machines to cater to any situation. Whether maintenance work or load carrying, these are valuable tools to have.  Contact us right away to find out more about these ideal solutions.