The Ultimate Dress Length Guide For Women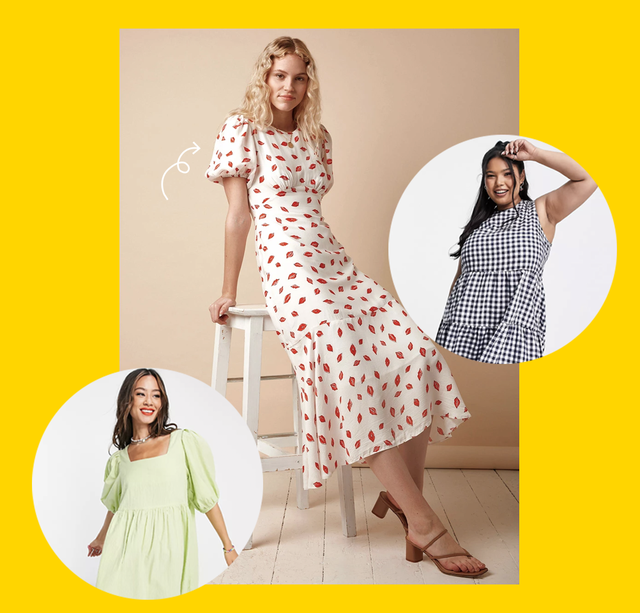 Which is shorter, a midi dress or a knee-length dress? 90% of women find that detail puzzling. Most people use both terms interchangeably. There's a difference between the two, and it is imperative to understand it before shopping online.
The styles of dresses have evolved and the terms associated with each. As many dress lengths and styles are available, it can be difficult to track which term corresponds to which length. When shopping for dresses online, it can be useful to understand dress terminology.
To make it easier, we have put together a list of the most common dress length and style terms you should know when it comes to dresses.
Mini dresses scream, "She's got legs, and she ain't afraid to show them!" These dresses typically reach about mid thigh in length, and they're fun for some occasions but may not be appropriate for all occasions. 
Mini length dresses are made for summers, as you're trying to stay cool. You can balance these dresses by wearing a long-sleeved mini dress or adding leggings or tights to keep you warm during winter. 
Midi dresses, popularly known as mid dresses, or knee-length dresses, are a broad term for describing any dress that ends above your knee to about mid-calf. 
Midi dresses are great for the spring through the fall season. The cut is just above the length of a maxi length dress, and you can keep it cool and chic with a midi dress.
Hands down, maxi length dresses are the most popular type of dress in our dress length guide. Maxi dresses are fun to wear and are extremely versatile! Their length is usually a bit higher than one's shoes. 
These dresses can be worn to any event, from picnics to beaches to office parties. You can play with the waistline of your classy maxi dress for different occasions like you can keep the waistline loose and flowy for the beach, or just under the bust for a wedding, or a waist-accentuating style for the office.
These dresses are versatile and can be paired perfectly with sandals or heels, depending on the style of the dress. Maxi dresses can be worn year-round and are chosen during colder winter months.
With these long length dresses, you can live your Cinderella fantasies. Pair these long-length dresses with aesthetic jewellery (bling it on to make an everlasting impression!) and a killer pair of heels. You'll get fashion brownie points if your dress has a slit down its side to show off your legs and footwear at the same time. 
Now you are all set to style these different types of dresses, so now you can dress to impress for any occasion. Start your dress journey by checking out Vero Moda dresses that fit your style and the impression you want to make at the party, date, or office. Whatever may be the occasion, there's always a dress out there waiting for you.