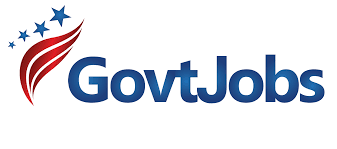 PART-TIME TEACHERS JOBS 2021 AT GRI DINDIGUL LOCATION RECRUITMENT 2022:
Tamil Nadu GRI Dindigul new job notification is released. This notification is for Part-time / Guest lecturer posts. The required educational qualification for this posting is a master's degree in the relevant subjects. The selection process is through walk-in and interview. Also, a minimum of 55% of marks is mandatory for application. It is advisable to read the notification for more details related to this application. Necessary experience is required for the job. Also check out: government jobs in tamilnadu
TN GOVT FISHERIES DEPARTMENT JOBS 2021 – ASSISTANT – SECURITY:
The candidates who have 8th pass, 10th pass, and engineering degree qualifications can apply for various posts in this notification. The mode of recruitment is through a walk-in process, which will be held on December 28, 2021. The location for this job posting will be in Ramanathapuram. The maximum age limit for this job is 40 years. Necessary experience is asked for this job with the fisheries department. The application process is offline, and the interested candidates can download the form and apply.
PERIYAR UNIVERSITY RECRUITMENT – 2022 – LIBRARIAN:
Periyar University is inviting applications for the posts of librarian, COE, registrar, and Director. Interested candidates with the required Masters, M.Phil, Ph.D., are requested to apply for this position. The location for this posting is Salem. The process of shortlisting will be based on experience, and candidates are selected for interviews. For more details, visit the details and apply accordingly.
KANYAKUMARI DHS RECRUITMENT 2021 17 DEO AND LAB TECHNICIAN POSTS:
Vacancy for DEO and Lab Technician in Kanyakumari district health society. This employment with the Tamil Nadu government is temporary. The application date starts on December 11, 2021, and ends on December 22, 2021. Application mode is offline, and the candidates are selected on the basis of interviews after shortlisting. Visit the link Kanyakumari.nic.in, for more details on it.
MAYILADUTHURAI REVENUE DEPARTMENT JOB UPDATE:
New and latest vacancy to apply now. Job in Mayiladuthurai collectorate and Office assistant job. Full-time government job with 12 vacancies. You can apply for the post offline mode only. Applications start on December 9, 2021, and need to apply before December 22, 2021, by 5.45 PM. Eligible qualification for the job is 8th standard pass. The age limit is 18 years to 32 years for OC candidates. For MBC/BC/BC(M) candidates, the age limit is from 18 years to 34 years, and for SC/ST/SCA candidates, the age limit is 18 years to 37 years. For more details and application, visit official site.
HUGE VACANCY IN TN WELFARE DEPARTMENT RECRUITMENT 2021:
This job is from the TN welfare of differently-abled persons. The posting location for this job will be across Tamil Nadu. The application is offline and the last date to apply is on 27th December 2021. Visit the website to download the application form and for more details.