What To Expect From Motorized Curtains?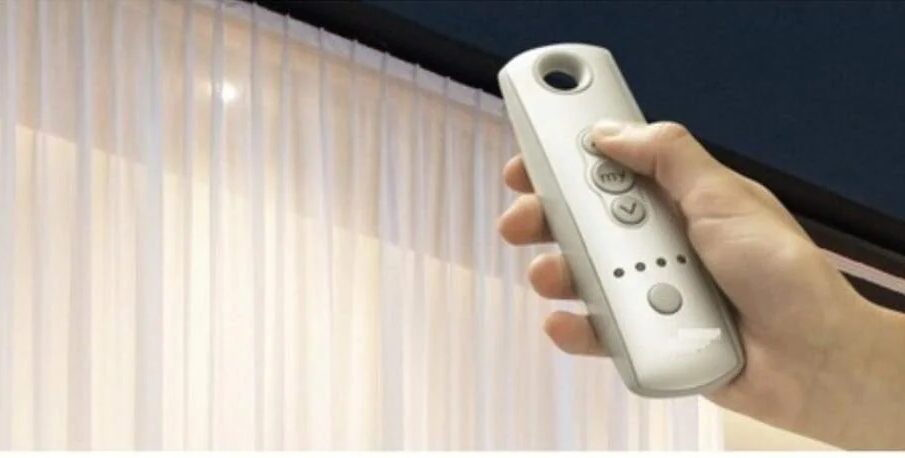 Motorized curtains are one of the latest trends in the smart home revolution. These days, we want automation for everything from security cameras to lights, locks, and thermostats. But have you ever considered automated/motorized curtains? By automating your window treatments, you can not only increase your home's energy efficiency but improve your home's security as well.
In this guide, we will walk you through a little introduction to motorized curtains and their benefits in our daily lives. So, let's get started:
Motorized Window Curtains
As the name implies, motorized curtains are controlled with a motor instead of a hand. A plug-in motor or battery that is hidden behind the curtains or rod controls the motorized curtains. No manual labor is needed as the whole process is automated. This system is extremely beneficial for those with physical disabilities.
3 Major Benefits Of Remote Control Motorized Curtains
Convenience
Convenience is one of the greatest benefits of having motorized curtains. Instead of controlling your curtains manually, you can easily control them via an electric motor or battery-powered. You can schedule these curtains according to your timings, or you can also control them when away from home using an app.
Security
Do you want to enhance the security levels of your home? Motorized curtains could be a better option as they prevent the outsiders from seeing the inside view. Moreover, the remote control option can take your home security to the next level. Securing your house while vacationing must be your first priority to protect it from burglars. With motorized curtains, the problem has been solved as you can schedule their open and close timings remotely with an app so that it seems the house is not empty.
Energy efficiency
As compared to ordinary curtains, using motorized curtains is typically energy-inefficient. But this energy expenditure is minimal. The major benefit is their opening and closing in response to sunlight. You can easily schedule the timings of motorized window curtains through timers of phone apps. So, in warm weather, you can set these curtains to open after sunlight to prevent your home from heating up. And in winters, just do the opposite—open the curtains during times of sunlight.
This is all about motorized curtains! These automated window treatments can greatly make your home smarter. They increase home security, reduce manual labor, and improve home energy efficiency. You can use different controlling options like voice commands, remote control, a timer, a wall switch, or an app to operate your motorized curtains.
If you want to operate them via voice commands or remote control, make sure to buy a compatible product. Likewise, with apps, timers, or wall switches. It is also wise to determine the type of power source that can work perfectly with your smart home setup. By keeping these factors in mind, you'll get the right motorized curtains for your home without any problem.
This you find this blog informative? If yes, let us know in the comments section!