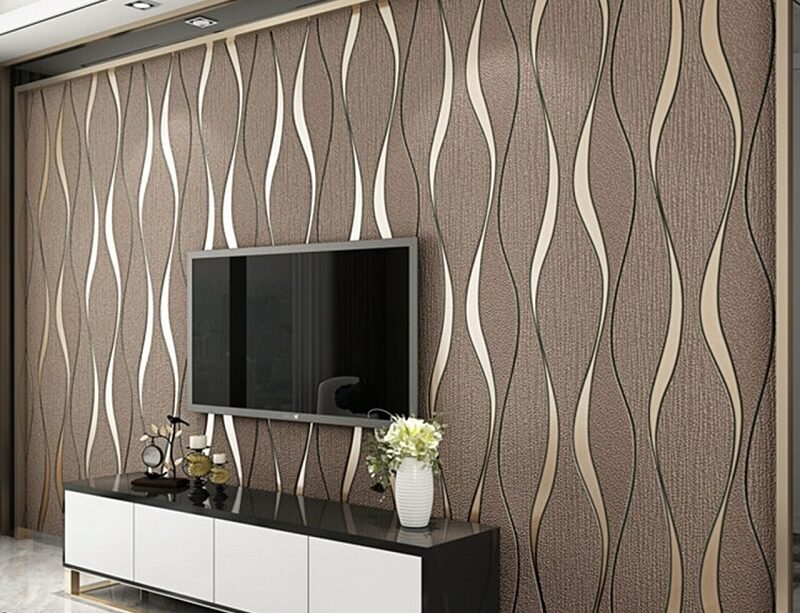 Wallpaper is a term usually used for thin sheets of paper or vinyl or plastic applied on the walls for means of decoration. These wallpapers are only used for decorative purposes and not for protective means because they might come off or rip over time.
As mentioned above wallpapers are used for decoration because of the various options of customization it offers. You can have them done in almost any design you wish for. The papers these are designed on can be printed on them.
Now the question arises if the wallpapers are still in fashion or not? With the rising trends in fashion and different variables such as paint and decorative pieces coming into the market. One might think that it is possible that the wallpapers may lose their flair over time and may not be in the fashion anymore.
Before reaching any conclusion let us see the variable the wallpaper offers. First of all the wallpaper offers a lot of different materials on which these wallpapers can be made you can also say the types of the wallpapers. Some of them are discussed below in simpler terms for easy understanding.
Printed wallpapers: paper with a print or design embossed on it with glue applied on the back or it comes without glue as well.
Washable wallpaper: it is like paper wallpaper but in this, a plastic film is applied on its top which makes it water washable and stain-resistant. This thin plastic film also makes it ideal for high humidity areas.
Vinyl wallpaper: in this type instead of printed paper the printing and embossing are done on a thin vinyl sheet. This type of wall covering is very tough and easy to clean, you can even scrub it for better washing.
Foam vinyl wallpaper: this is the same as the vinyl wallpaper but with just a twist this type of wallpaper is aerated which means that it has air bubbles in it.
Flock wallpaper: these wallpapers have threads of silk or vinyl fibers. These are exceptionally soft and resemble the vinyl wallpaper.
Even with all these options offered it is now clear after thorough research the wallpapers surely are not in trend now at least to say. How I know so is because nowadays almost nobody knows about them or to say uses them. The wallpapers went out of trend years ago and were taken over by the new paints and designing ideas.
Well, some people still do use these wallpapers but personally, I haven't seen them in any online or retail stores yet. The major treason of this would be because minimalism was declared as the major stylish theme. People came to know them as beautiful minimalistic solid themes. Having less was considered more and solid neutral colors such as white and crème were the new trend.
Another reason that may have been because of that is also because of its properties and the issues that came with its use rather it are an application or its removal.