What You Need to Know About Buying a Maid Insurance Online?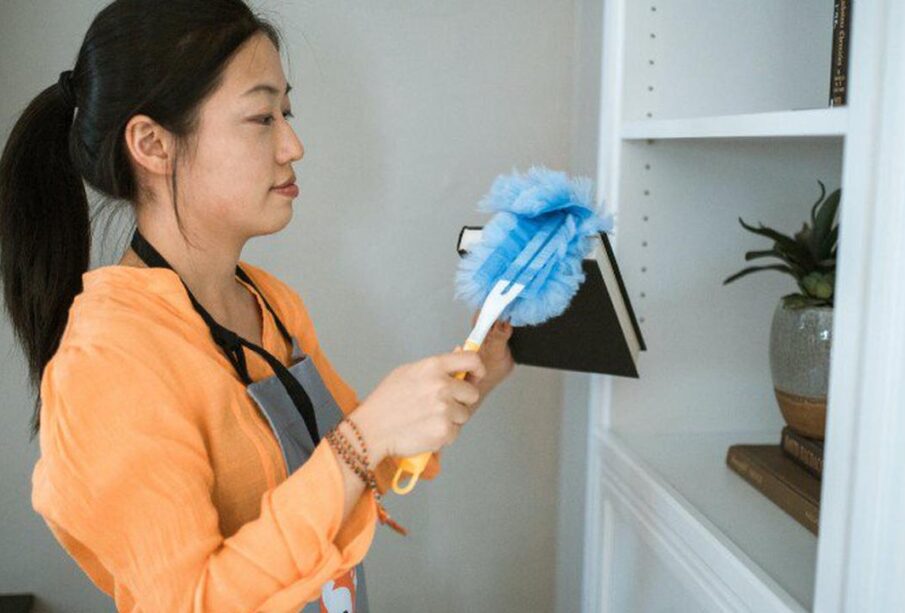 Employers of foreign domestic helpers in Singapore need to have a maid insurance scheme without fail. This cheap maid insurance Singapore covers medical care expenses and work-related accidents. As per the Ministry of Manpower, it has been made mandatory that a foreign domestic helper must have hospitalization charges of at least S$15,000 per year, S$60,000 of personal accident coverage, and a $5,000 security bond. It shows that everyone should own maid insurance online without fail. The aspects that you should know before opting for a maid insurance policy are:
Things You Need to Know Before Buying a Maid Insurance Online
The General Structure Of The Policy 
A majority of the insurance companies give either a 26 or 14-month plan with options to buy different tiers or several add-ons with different pricing to choose from. You must be thinking, why 26 and 14 months instead of 24 and 12 months, isn't it? The extra two months of coverage are given as coverage because the MOM has been notified about it. It is to secure your helper for additional two months after her work permit expires or if her repatriation is not immediate. Most plans also provide a letter of guarantee for a security bond of $5000.
Filtering For Insurance Coverage, You Need 
The next aspect to look for is the insurance coverage you might prefer. Most maid insurance coverage comes with the usual benefits like medical expenses, personal accidents, etc. But several other benefits are also here like 'Maid's Personal Belongings,' Third Party Liability,' 'Fidelity Guarantee,' and 'critical illness protection plan.' By proceeding to the website of the top company, you can find out the details of additional coverages and then decide which one to take.            
Putting The Coverage Period And Nationality 
Before proceeding and comparing the exclusive maid insurance plans, the two things that you should keep in mind are the duration of the scheme and their nationality. The nationality of the maid becomes the deciding factor when choosing a maid insurance plan. Remember that the 26-month plan is more cost-effective.
Customising The Add-Ons 
Apart from build-in coverage, this insurance plan will come with several add-on coverage facilities. These options can add to your maid insurance plan to enjoy better coverage. 'Waiver of Indemnity' is the most common add-on that indemnifies against liability.
Covering Dental Expenses 
Several insurance plans cover dental expenses like injection and treatment in the teeth area. In case your helper needs any assistance, you can use the coverage. You can also check for levy and wages reimbursement. Other schemes can pay you the foreign maid wages for the time they are in the hospital.
Covering Repatriation Expenses
What will you do if your maid encounters illness or a permanent disability in an event? Before such things happen, you should have a policy that covers the repatriation expenses. It includes the cost involved in the burial, return of the body, cremation of the helper, or sending their ashes back to their home country.
Personal Liability Cover 
Under this category, you can enjoy the benefit if your maid is found legally responsible for injuring someone accidentally. It can be the loss of a person's property, accidentally injuring someone, or while performing the duties in Singapore. The coverage will include the legal representation cost, the expenses claimed against the helper, etc.
Going Through The Terms And Conditions Before Signing A Maid Insurance Policy 
Before signing the papers and giving your confirmation to a maid insurance policy, going through every term and condition is important. With that, you will have an idea of the things included in the claim. Otherwise, you might be surprised while using the insurance. There might be some clauses that you are unaware of. By reading every page, you can understand whether it is a suitable policy for your maid or not. 
Look For The Documents Needed For The Insurance Plan 
Checking out the list of documents needed for the insurance plan is essential. Every detail that the insurance providers ask you to submit should be done. If not, the approval process will take longer, which can be avoided. Prepare a list naming all documents and then complete the process to get a maid insurance plan.
In The End 
Here is all about the factors to check for while opting for a maid insurance plan. While looking at this scheme, you can learn how to find the best car insurance plan in Singapore and get one. If there is any help needed in choosing the policies, the experts are here for your assistance.