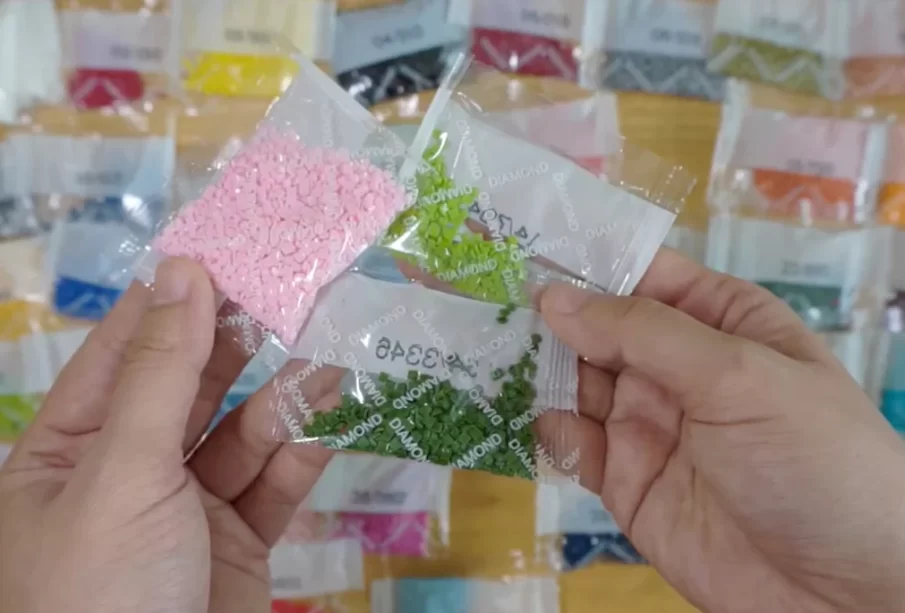 Learning about diamonds and it's your recent hobby you are looking to try. Do have a look at Diamond Painting Eigen foto
WHAT IS DIAMOND PAINTING?
Diamond painting is a recent craft hobby that is a mixture of paint and cross stitch. With this craft, you apply tiny diamonds to a sticky canvas to create glowing diamond art.
In 2017, the diamond painting was launched in Europe and North America by the company called paint with diamond. That's how many people found out about a stress-relieving art, diamond painting.
To start your initial art of diamond painting. Instructions step by step.
Step 1: prepare everything to start. Arrange the kit near you, so you can take it easily from the place when needed. Have a stock of canvas, toolkits, tweezers, wax pads, and a set of diamonds.
Step 2: Lay the canvas flat on the surface or the work desk. Or you can use kitchen or dining tables too.
Step 3: pick a symbol or color and pour diamonds into the tray.
Decide which section in the canvas and pour many diamonds and shake lightly to upright the diamonds.
Step 4: dip the tip of the diamond pen with wax. So wax might work almost as a diamond magnet.
Step 5: fit every diamond in the correct place as every diamond has a specific symbol or character on the canvas. Peel the tiny section and start painting. Should not remove the plastic film.
Step 6: repeat it until you get a wonderful glowing art. For longer sealing, it could be better.
DIFFERENCE BETWEEN DIAMONDS:
ROUND AND SQUARE.
Diamond painting has two major materials: round and square drills. Diamonds are called drills. In this context round and square is the physical shape of diamonds.
In selecting diamonds there is no perfect answer, both have pros as well as cons. The goal is to choose a drill that would give beautiful art as a result while giving an appealing process.
Square drill: gives a complete look to the painting. It looks a bit cleaner, and fuller, and snaps into place.
Round drill: it's easier, but looks less complete, and faster.
FAMOUS TECHNIQUES:
The checkerboard technique: applying the diamonds like the black and white squares patterns. It gives a satisfying feel.
Row-by-row technique: with the multi-placer tool in the pen behind. This assures the diamond lines up easily.
Color by color technique: as the name suggests, stick one color at a time.
Farm plot: Think like a farmer and plot the diamond and harvest the art. Keep the rectangle wide enough to have at least 3-5 drills.
PAINTING TIPS & TRICKS.
Sometimes canvas gets creases & folds,
Option 1 keeps the canvas under the mattress. To flatten it.
Option 2 keep heavy books.
Option 3 cut those folds with a crafting knife.
DIAMOND SPILLS:
Get a baby wipe, wipe aggressively, it will roll away.
FOR AT LAST TO DISPLAY THE FINISHED DIAMOND PAINTING TO THE WORLD:
Stretcher bars to the canvas,
Mount it to the foam board or
Use magnetic hanger bars.