How to Start a Butcher's Shop Business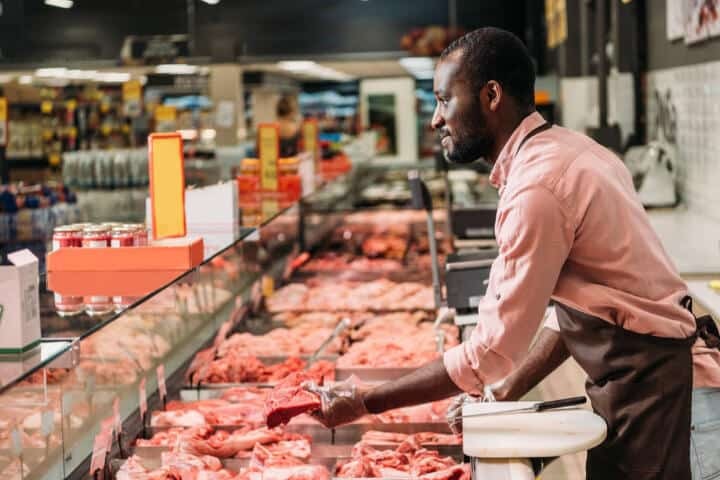 If you want to start a butcher's shop, you'll need to write a business plan. This document usually has about 30 pages, and it should include financial information, an analysis of the market and competitors, sales strategies, and future projections. It should also identify potential problems and risks that may arise throughout the business' development. Several state and local laws regulate meat shops. You will need a state or municipal license in order to sell meat.
A butcher shop is an expensive business to operate. The cost of paying staff can eat into your profit margins. In addition to paying them, you'll have to deal with increased responsibilities and longer working hours. It's important to consider your clientele, which includes home chefs and local restauranteurs.
Many people who start a butcher shop do so because they're passionate about the meat they sell. However, it takes a lot of energy and dedication to run a shop. Fortunately, there are plenty of resources available online that can help you get started. Starter Stories, Facebook groups, and YouTube videos can help you learn the ropes. A butcher shop can be an exciting and rewarding business that has no dull moments. You'll meet fascinating people from all walks of life while running your business.
As a butcher, you'll find that meat will continue to be an important part of the food market for years to come. Even with the expansion of deli counters, local butcher shops remain popular. You'll find that butcher shops have loyal customers and a strong reputation in their communities.
Steps in Choosing Where to Place My Butcher's Shop
When you're deciding where to locate your butcher shop, make sure to consider the traffic patterns and pedestrian flow of the neighbourhood. This will give your customers easy access to your meat and other products. In addition, choose a location that's accessible to delivery trucks and suppliers.
You'll likely need to hire employees in order to run your shop. These employees will help you serve your customers more efficiently, and they can help you save time on other tasks. Even a part-time employee can make a huge difference in the success of your business. When hiring employees, keep in mind that you'll need to pay them based on the average wages of people in your area. Additionally, you'll need to designate a schedule that is based on your peak times, which can be predicted by tracking sales.
Another important step in establishing your macelleria is obtaining all the necessary permits and licenses. Depending on your area, you may need to apply for different licenses or permits. These permits cover everything from identification to granting you the right to sell specific products. It's important to get these permits well in advance of opening to avoid delays.
One of the most important steps in starting a butcher shop is to choose a location where you can reach your target audience. While many markets will support the establishment of a butcher shop, others are not. For example, a butcher shop may not be able to compete with a large national chain, so it's important to focus on local customers.
Do I Need a Website for My Butcher's Shop?
In case you're new to the business of butchery, you might be wondering "Do I need a website for my Butcher' s Shop?" There are a number of factors you need to consider before deciding whether or not you need a website for your business. First of all, you'll want to determine your target demographic. If you plan on catering to local businesses, you might consider offering lunch items. For those who want to cater to the office crowd, you can offer sandwiches made with ciabatta and baguettes.
Secondly, you'll need to consider branding. A good brand will give your Butcher's Shop an identity, which leaves a lasting impression on consumers. It will help them understand what your shop can offer them. It should be consistent and distinctive. It should make it easy for customers to access the items they need.
Thirdly, a good website will help your butcher shop get more customers. While wholesalers often ignore websites, you'll be surprised at how effective a digital marketing strategy can be in attracting new customers. A fully responsive website with professionally shot food images will help attract more customers.
In addition to having a website, you'll need to register with your local council to sell meat, dairy, and eggs. Your shop will also need to register with the Food Standards Agency 28 days before opening. You should also make sure that the meat you sell is delivered in a secure container to protect its freshness. This will help your customers to trust your product and make a purchase.