Merits and demerits of artificial grass: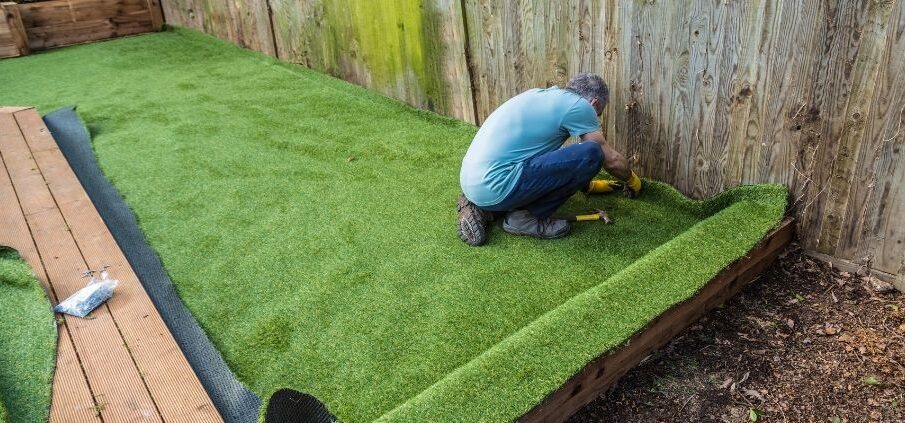 We all know that nothing is flawless. However, it is currently much more difficult to discuss the "benefits and disadvantages" of artificial grass turf than it formerly was. There are simply fewer disadvantages nowadays. However, at Heavenly Greens, we think that every potential client should have access to all relevant information before deciding whether artificial grass is best for them.
Years ago, artificial grass began to replace natural grass in home and commercial lawns as well as athletic fields. Fake grass is particularly well-suited for drought-stricken areas because it does not require irrigation. Everyone in Northern California can support this. However, what more can synthetic grass do for you (or not)?
Pros:
The conservation of water. The state continues to tighten regulations on water usage. Artificial grass makes it simple to comply, drastically decreasing water consumption without compromising aesthetic requirements imposed by homeowners' groups. Water conservation is not only good for the environment, but also for the wallet in a major way.
Non-toxic. No toxic substances are employed in the production of artificial grass.
Non-allergenic. Fake grass doesn't grow. Goodbye, grass pollen. Enjoy your yard regardless of the season.
No hazardous chemical residues. There is no need for herbicides, insecticides, or fertilizers to maintain the beauty and absence of insects on synthetic grass. This is safer for both your family and the environment.
Durability. The materials used to create synthetic turf are incredibly resilient and able to endure nearly any form of abuse. It is resistant to digging by dogs and vermin, is incredibly stain- and fade-resistant, and will not fray at the edges.
Greater safety. When children, as well as adults and pets, trip on natural grass while running or playing, they can get injuries. The surface of synthetic turf is always uniformly smooth. Moreover, artificial grass fitted with our proprietary FallSoft technology protects children from falls up to 5 feet in height.
Profit from an investment. The artificial grass of the highest grade pays for itself in a few years due to the elimination of maintenance costs. After that, only savings remain. Additionally, a beautiful synthetic grass lawn increases the selling value of your home.
Cons:
Artificial grass has a few possible disadvantages:
Surface warmth. Artificial grass can seem warmer to the touch than genuine grass because it retains more heat. Some infill materials can also increase the surface temperature.
Synthetic grass does not catch fire, but it can melt if something such as hot charcoal or intense reflected sunlight from a window lands on it. However, artificial grass is repairable.
Odor accumulation. If you don't clean up spills on artificial turf, they will fester, just like they would on genuine grass. Certain forms of infill are also susceptible to retaining odors.
Concerns with the runoff of toxins People previously feared that water runoff from crumb rubber infill could be hazardous to families, animals, or the environment. Years of scientific research have revealed negligible quantities of harmful residue, and today there are several alternative filler materials available.
Perhaps the most essential consideration when weighing the pros and disadvantages of artificial turf is that not all synthetic grasses are made equal. Not in any way. Product quality and competent installation ultimately decide the performance and durability of your turf. Moreover, superior items are accompanied by superior guarantees, which provide greater peace of mind.