What Surface Finishes Are Best For Various PCB Applications?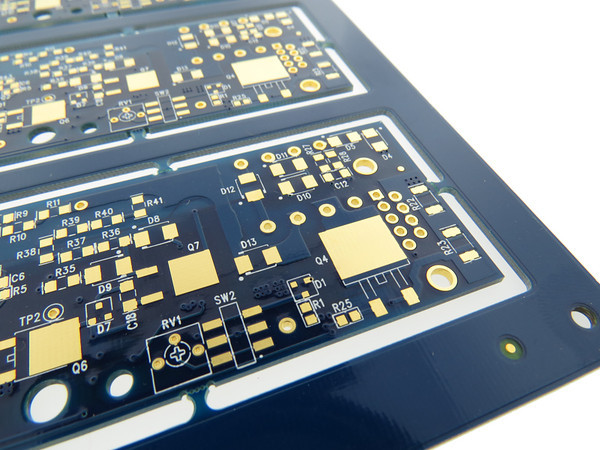 PCB surface coatings differ in reliability, shelf life, flatness, cost, and assembly processes. While each surface finish has its benefits, the technique, product, and/or end-use decide which surface finish is appropriate for a given application. The designer, end-user, or assembler must work with the PCB manufacturer to determine the right finish.
Hot Air Solder Leveling (HASL)
Hot Air Solder Leveling, a 63/37 tin-lead solder, has been the industry standard since its debut. "Nothing Solders like Solder" hence HASL is favored. Where lead is not an issue, HASL provides a cost-effective and reliable finish for standard technology china PCB. However, this coating adds stress to multilayer circuit boards, rendering them inefficient. Aside from the increased stress, HASL has a short shelf life and variable soldering height on thick SMT or BGA pads. Growing environmental concerns and new technologies are beginning to eliminate the necessity for HASL. To make the board lead-free or ROHS compatible, numerous lead-free alloys can be utilized instead of 63/37 tin-lead solder.
LF HASL is a RoHS compliant variant of HASL. It is applied like solder, but its composition is different. According to the manufacturer of your printed circuit board, the lead is removed and replaced with gold, nickel, or another metal, resulting in a thickness of 1 to 15 mm.
Immersion Silver
Immersion silver is a simple process. During immersion, silver replaces copper. Its low cost (ENIG), constant thickness, and resilience to lead-free assembly temperatures have made it a popular lead-free surface finish. Immersion silver is good for a year. Last year, PBC installed more silver process lines than any other finish. Immersion silver has a controlled thickness of 5-12 micro inches and is inexpensive, making it suitable for most assembly methods.
Electroless Nickel/Immersion Gold (ENIG)
Consumers used to think ENIG was the best flat (fine pitch) surface and lead-free alternative. This surface finish has several advantages, including longer shelf life and broad product knowledge. Nickel is 75 microinches thick, whereas gold is 3–5 microinches thick. The surface finish also has drawbacks such as higher cost and a two-part structure. Unmanaged processes may also suffer the "Black Pad" quality problem. Sierra Circuits has fixed the "Black Pad" problem with ENIG. We found the perfect gold thickness by carefully altering the gold thickness to assure our consumers never see Black Pads.
Immersion Tin
Tin immersion generates a 20-40 micro inch thick smooth surface. It solders well and is cheap. The finished china PCB must be utilized within three to six months of fabrication. This method is utilized extensively in PCB production. It is also perfect for Lead-Free assembly.
Organic Soldering Preservatives (OSP)
Organic Solderability Preservatives were created in the 1970s and had a thin consistency. The early formulations had a shelf life of three to six months and could only endure one or two heat cycles, while today's OSP formulas have a shelf life of 12 months and can resist several heat cycles owing to their lead-free construction.
Electroless Nickel – Electroless Palladium – Immersion Gold (ENEPIG)
ENEPIG It's often called the "Universal" finish. Is a metal alloy made of nickel, palladium, and gold? It's the preferred finish for lead-free assembly and wire bonding. It has the highest galvanic resistance owing to the three metals combined. Palladium works as a noise voltage and corrosion barrier between gold and nickel. Palladium's price decline has made it relatively inexpensive. Sierra Circuits is a well-known ENEPIG supplier.
ChinaPCBOne Technology LTD. is the author of this article on China PCB. Find more information, about PCB manufacturer.