Behold! Plan your New Year party with Toronto Limo and party bus services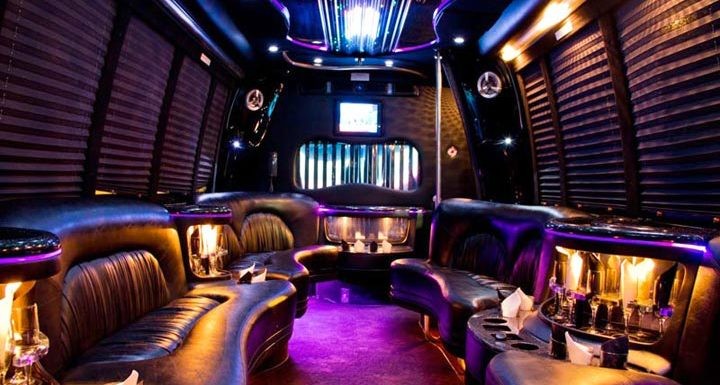 New Year's Eve somehow comes surprisingly quickly every year. The New Year's party is the party highlight of the year for many people and is therefore linked to many expectations. Our New Year's Eve party checklist will help you as the host to think of everything. With the commotion list, the party is planned perfectly. It does not matter whether you are celebrating at home or renting a room – with the right planning and our New Year's Eve checklist, the celebration will be a complete success!
Early planning of a New Year's Eve party
Clarify a few basic questions. How would you like to celebrate? How many guests are coming? Do we need a room or are you partying at your home? What goodies do we need? What do we want to eat/drink? Is there a motto and a dress code? Moreover, the question of questions: What about the budget? Get to grips with the New Year's Eve party checklist in September/October – this way you have plenty of time for the organization and most of your guests do not have any plans yet, so they can say yes. 
Where and how do we celebrate New Year's Eve?
If you are celebrating at home, you should also familiarize yourself with the house rules and laws. You must also warn the neighbors in good time. On New Year's Eve, there should not normally be any major problems in this regard. You can also write on a notice that the neighbors are welcome to join the party. After dinner, do you want to go to a club or watch fireworks on the street? 
The guest list
Write down who you would like to invite and send invitation cards or messages in good time. Nowadays, a WhatsApp group is usually enough – but the same applies here: the sooner your friends know the better. After all, New Year's Eve parties are lurking around every corner. Name an appointment for feedback for confirmation or rejection. That way you know how many people to expect and how old the group will be on average. It is best to ask about food intolerances, preferences or allergies right away so that there are no surprises when it comes to catering.
Find the right location for the New Year's Eve party
As soon as the approximate number of guests is known, you know in which location the party is to take place. For a larger celebration, you can rent a space, for example a party room, a clubhouse, a party room, a holiday home or even a houseboat. If you rent a location, it should be booked or at least reserved early, as the beautiful celebration options in particular are booked up quickly.
Let make this moment unforgettable. Instead of doing anything else, we suggest you to hire a luxury limo services Toronto for the party. Can you imagine the luxury moment? The cost is affordable. You and your friends can share the amount. 
Pay attention to the technical equipment. Is a music system available or do you have to organize it? Do you need a microphone for the speech or a beamer for a presentation? If you book an artist or a DJ, ask in good time whether they need equipment from you and take care of it.