The importance of SEO for Fintech Marketing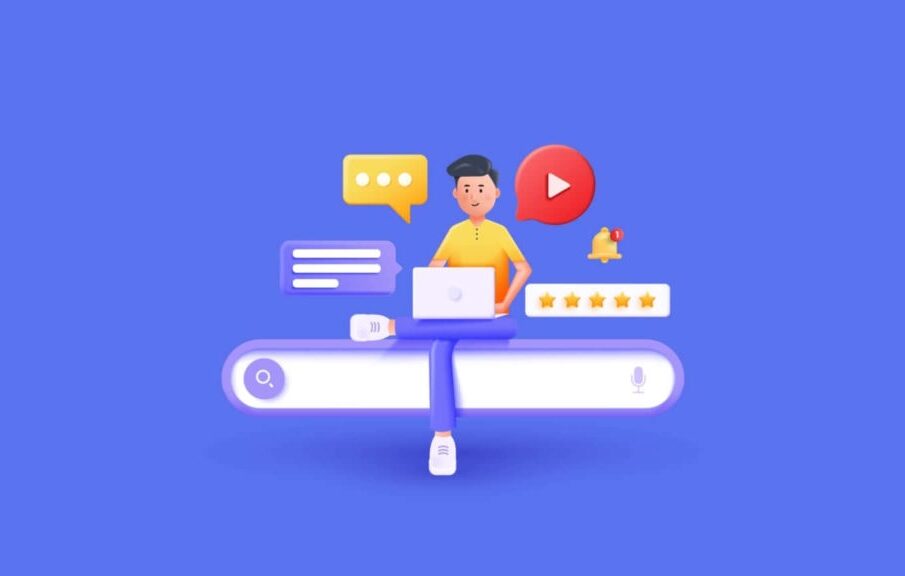 Banks, like so many other companies in the financial services industry, must put digital strategies into place if they are to compete successfully in the market. According to the Fintech marketing agency experts, one of the most crucial elements of such a strategy is search engine optimization (SEO), and the advantages of improving a company's online presence should not be understated.
Google's algorithms are constantly changing and evolving, so it's crucial to assess progress over time and consider the ongoing process. Businesses need to use several strategies and ensure they keep up with the most recent Google algorithm modifications to perform SEO effectively. Although this may seem like a lot to handle at once, an organic search strategy may be put in stages, or you can opt for any Fintech marketing agency like Voxturr. Keep on reading to learn more!
Growth marketing agencies like Voxturr focus on creating high-quality content.
The growth marketing agency experts state that it is essential to create high-quality material. Businesses and customers seek peace of mind regarding goods and services dealing with people's money, which is why the financial services sector demands security, trust, and experience. The standing of your brand is crucial. Aim to establish yourself as a finance industry thought leader and an authority on the subjects that form the basis of your business.
By producing high-quality content, you may gain the confidence of leads and prospects while gaining favor with Google and other search engines, which place a premium on accurate, authoritative, and helpful web material. Signs increasingly identifying unhelpful information that aligns differently from search terms and intent can significantly impact how well a page ranks.
To rank the quality of sites that appear on search results pages, Google employs specialized content evaluators who rely on search quality rating standards. The evaluators also determine how well Google's algorithm filters out low-quality content related to specific topics.
How Does SEO Help FinTechs?
More than just content, your digital marketing plan must consider how to reach your target audience and guide them through the sales funnel. Here are a few ways your FinTech can profit from SEO if you need to be aware of its effectiveness.
Most search engine inquiries are made when a person is looking for information or, more commonly, when they are ready to purchase. It is referred to as the buyer's journey's choice stage. You want them to be able to locate you easily before your rivals. You must appear higher on the search results page to achieve this. Using SEO in your content, you can address customers' key queries and advance your position in the buyer's mind.
SEO can help build trust
According to the Fintech marketing agency experts, access to a customer's private information and financial data is necessary for the financial services industry. They need to know you can be trusted now and in the future because of this. You can establish and grow trust by consistently producing high-quality, SEO-optimized content. Always create a reputation for your brand as a reliable source that clients can rely on.
SEO will create returning traffic and potential leads
Long-term indexing by search engines of your high-quality FinTech content will draw returning visitors to your website and attract new ones, according to fintech marketing agency experts. By driving repeat visits, a sound SEO approach now will pay you in the long run. Additionally, it'll provide you with additional possible leads.
SEO leads to collaboration
When done correctly by any growth marketing agency expert, SEO can facilitate working with other parties, including the media, financial journals, and finance bloggers. This partnership may result in more publicity, including requests for guest blog posts, interviews, and crucial quality backlinks.
How can a Fintech Marketing Agency like Voxturr help you?
Voxturr is a leading FinTech marketing agency that offers cutting-edge FinTech solutions to assist you with guaranteed growth within the allotted time. Voxturr delivers inbound & outbound growth solutions for finance & fintech businesses. We support every FinTech & Finance company in developing and implementing their growth strategies.
We can turn your FinTech brand into a thriving brand through in-depth data analytics and connections with global organizations. Our professionals offer END-To-END marketing solutions, regardless of whether you are a start-up in the scaling or expansion stage. Through our streamlined, effective, and ROI-driven approach, we promise development within the first few months and assist you in achieving your intended FinTech objectives.
In the end,
The finest strategy to put your FinTech brand ahead of rivals is to comprehend how SEO functions and how to use it fully. A well-thought-out FinTech SEO approach can significantly impact your website's organic traffic and boost conversion rates. Additionally, it will draw the attention of people searching for practical technological answers to their financial demands.
The financial services business is rapidly evolving, and SaaS and FinTech start-ups abound in the space, offering cutting-edge technology and creative solutions. Industry businesses must opt for fintech marketing agencies like Voxturr to succeed in this digital environment. Traditional lead generation and marketing strategies are still crucial, but strategic SEO for Financial Services is essential for online expansion.