5 Benefits Of Working With An ODM Hand & Power Tool Manufacturer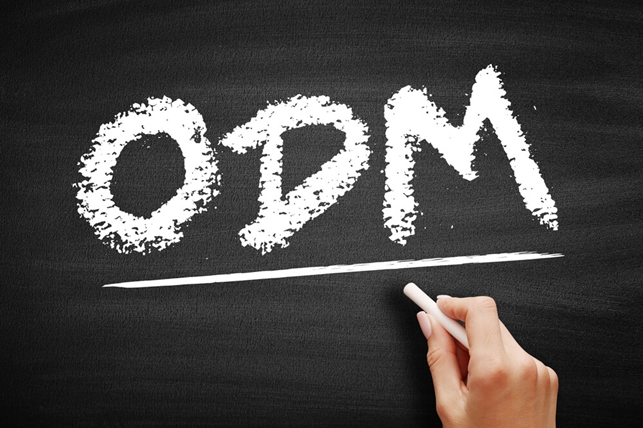 If you have a new product range concept but don't have the design or production skills to bring it to market, you may collaborate with an ODM (original design manufacturer) to convert your idea into reality using their established lines.
An ODM hand & power tool manufacturer of choice has already done the time-consuming work of research and development, design and prototyping, and full production. Why not leverage their experience to help you get to market sooner with your own branding, marketing, and retailing?
What is an Original Design Manufacturer?
An ODM has their own prebuilt or white-label product ranges or lines that can be partially customized, marketed, and sold under the labels of well-known household brand names.
They design and create products independently and sometimes in collaboration with a customer, although not always. All you have to do is provide them with the concept for the design you desire, and they'll show you their current product ranges and which ones could be suitable.
ODMs are accessible to any company that can afford its minimum order quantities (MOQ), which are often reasonable since they usually produce significant quantities to sell in smaller lots to many retailers.
They prove to be beneficial to many retailers because they can outsource fabrication operations and focus on marketing, sales, and customer service.
The global ODM market is projected to reach $734 billion by 2026. Most well-known brands, such as Dell, HP, and even Sony, rely on ODM manufacturers for both design and production of a significant portion of their items.
What is an OEM?
An OEM is the Original Equipment Manufacturer, and it does mean the original brand name itself, e.g., DeWalt, Black & Decker, but in these days of international global trade, rarely does a household brand name company actually manufacture all or even any of their product ranges.
Nowadays, an OEM is a facility that designs and manufactures products according to a buyer's strict specifications, and those products are reserved exclusively for that brand name.
Apple, one of the world's most recognizable brands and consumer electronics company, has its iPhones and iPads built and assembled by OEM manufacturers such as Foxconn and Pegatron.
What Advantages Do Working With An ODM Hand & Power Tool Manufacturer Offer?
Here we lay out just five of the benefits of working with an ODM hand & power tool manufacturer:
1. They have the experience and know-how. You'll get expert advice.
ODMs have been in the business of designing and manufacturing products for other companies for many years. They know the ins and outs of the process and can help you avoid potential pitfalls.
When you work with an ODM, you'll have access to their expertise and experience. They can help you make the best decisions for your products and business.
2. They have a proven track record—You'll get to market faster.
ODMs have a long history of successful product launches. They know what it takes to get a product from concept to market and can help you navigate the process smoothly.
An ODM can help you get your product to market quickly and efficiently. They already have a process in place, so you won't have to start from scratch.
3. They offer economies of scale: you'll save money.
When you work with an ODM, you benefit from their economies of scale. They can purchase materials and components at a lower cost than you could on your own, and they have the production capacity to handle large orders.
Working with an ODM can be more cost-effective than developing a product on your own. They can help you avoid costly mistakes and get your product to market quickly.
4. They're flexible—Your requirements can be met.
ODMs are typically very flexible and can tailor their services to meet your specific needs. If you need help with just one part of the process or want a turnkey solution, they can accommodate you.
Working with an ODM can be more flexible than working with a traditional manufacturer. They can help you customize your product to meet your specific needs and requirements.
5. They're a one-stop shop: You can focus on your core competencies.
When you work with an ODM, you don't need to worry about finding separate suppliers for each stage of the manufacturing process. They can handle everything from design to production to shipping, making your life easier.
If you're not experienced in product design or manufacturing, it makes sense to outsource those functions to a company that specializes in them. This way, you can focus on what you're good at and leave the product development and manufacturing to the experts.
Conclusion
Now that you know the benefits of working with an ODM hand and power tool manufacturer, you can decide if it's the right choice for your next project. If you need help bringing your product to market, they can provide the expertise and resources you need to succeed.
They can help you get your product line ideas manufactured and to market quickly and efficiently. Take advantage of their expertise and experience and contact a reputable ODM today to get started.