Versatile and Elegant Ideas for Installing Horizon Blinds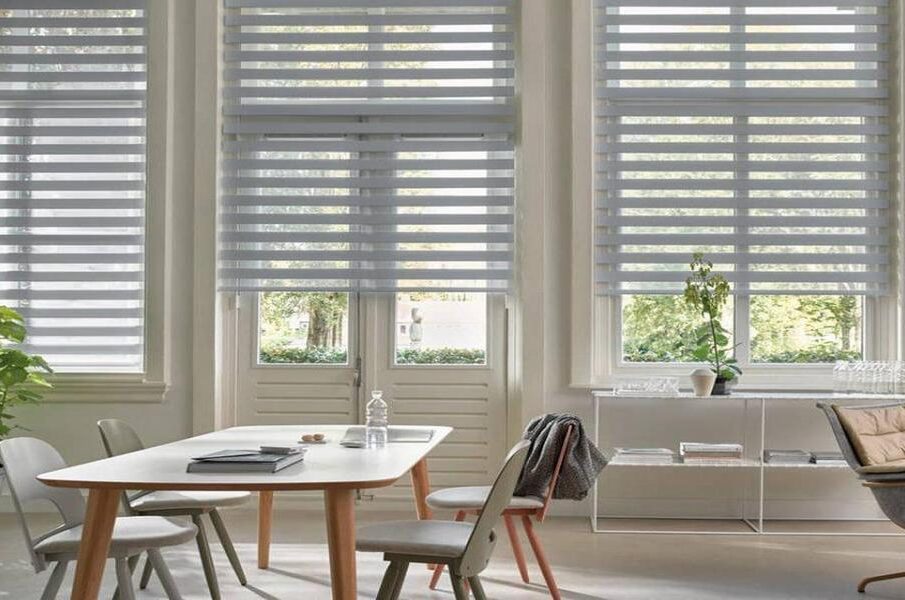 Horizon blinds, also known as zebra blinds or day and night blinds, are a popular choice for window coverings due to their versatile functionality and elegant design. These blinds offer a unique combination of light control and privacy, allowing you to adjust the amount of sunlight entering a room while maintaining a stylish appearance. In this article, we will explore some creative and practical ideas for installing horizon blinds that will enhance the aesthetic appeal of your space.
Layered Look
One visually appealing way to install horizon blinds is by layering them with other window treatments. Pair them with sheer curtains or drapes for a soft and romantic ambiance. The sheer fabric will diffuse the natural light, while the horizon blinds offer privacy and adjustable light control. This combination creates a stylish and elegant window treatment solution.
Color Coordination
When choosing horizon blinds, consider the color scheme of your room. Opt for blinds that complement or contrast with your existing décor. For a cohesive look, match the blinds to the color of your walls or other accent elements in the room. Alternatively, choose a contrasting color to create a bold and eye-catching focal point.
Custom Patterns and Prints
For a unique and personalized touch, consider customizing your horizon blinds with patterns or prints. This option allows you to add personality and creativity to your window coverings. Select patterns that align with your interior design theme, such as floral prints for a feminine touch or geometric patterns for a modern look.
Motorized Controls
Take convenience and functionality to the next level by opting for motorized horizon blinds. Motorization allows you to control the blinds with a remote control or smartphone app, offering ease of use and precise adjustment. This is particularly useful for large or hard-to-reach windows. Motorized horizon blinds also eliminate the need for cords, creating a safer environment, especially for households with children or pets.
Dual Installation
Another interesting idea is to install horizon blinds in tandem with other types of window treatments. Combine them with traditional blinds, such as roller blinds or Roman shades, to create a dynamic and versatile window covering. This dual installation provides multiple layers of light control and privacy options, allowing you to customize your window treatment based on your needs throughout the day.
Statement Valance
To elevate the visual impact of your horizon blinds, consider adding a statement valance. A valance is a decorative top treatment that covers the blinds' headrail, adding an extra touch of elegance and sophistication. Choose a fabric valance that complements the overall design of the room or opt for a wooden valance for a more natural and organic look.
Conclusion
Whether you prefer a classic or contemporary style, horizon blinds provide a practical and stylish solution for light control, privacy, and overall ambiance in any room.